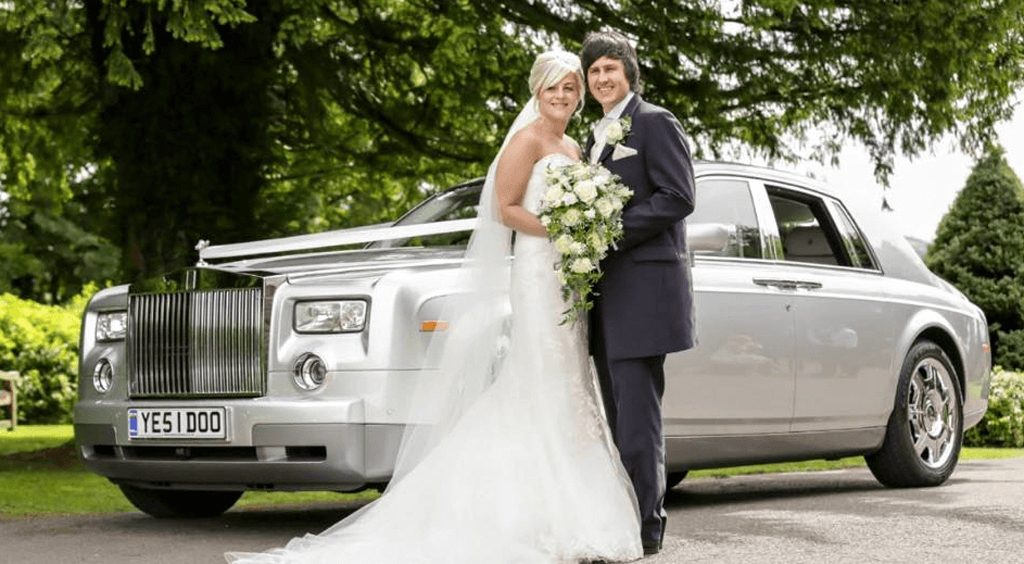 This brand-new vehicle was specially commissioned by our company from Rolls-Royce with our own personal specification to enhance this luxury vehicle, making this one of the ultimate wedding cars available for hire today.
All of our vehicles come with our professional chauffeur hire and many other fabulous features including: 
2 tone silver coachwork with hand painted coach lines
21-inch chrome wheels
Privacy glass
12-inch TVs with DVD players to rear picnic tables
Piano black wood
RR emblems embroidered in headrests
Sunroof
Piped leather complemented with soft touch leather to door panels
Having the only PHANTOM wedding car in our area we have now decided to add a sister to our fleet; a Roll-Royce Ghost.
A Rolls Royce is a perfect car for your wedding day, you'll be able to have a custom photoshoot with your wedding vehicle at a chosen destination or your wedding venue.
This is a truly amazing car with full bespoke features such as:
Aluminium bonnet
Rear TVs
Rear electric/heated/massage seats
RR logo embossed seats
Rear overhead ac
Cool box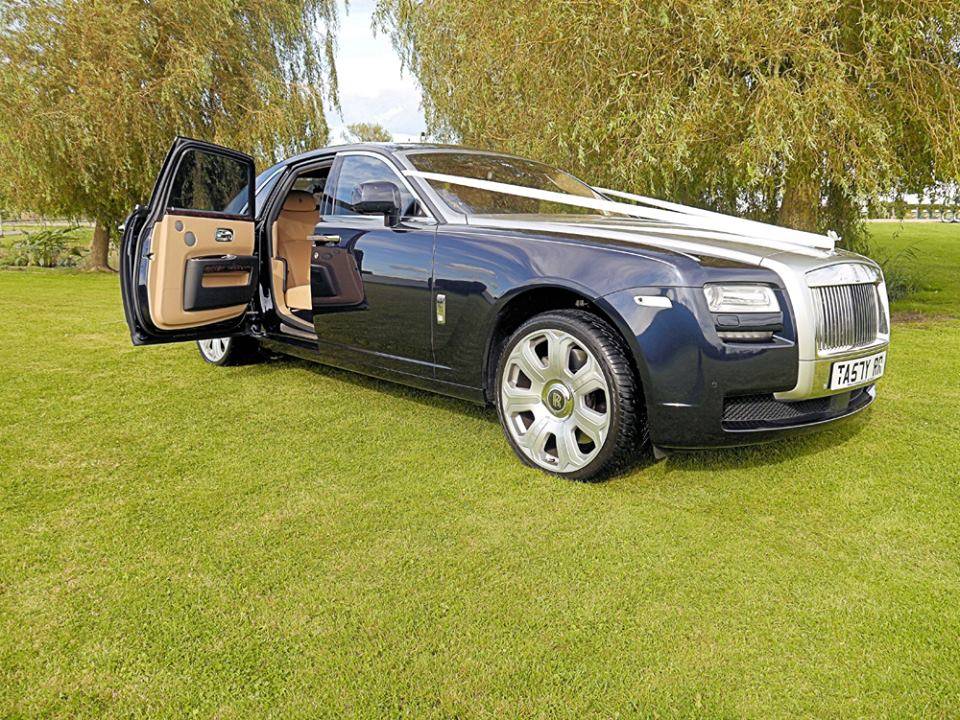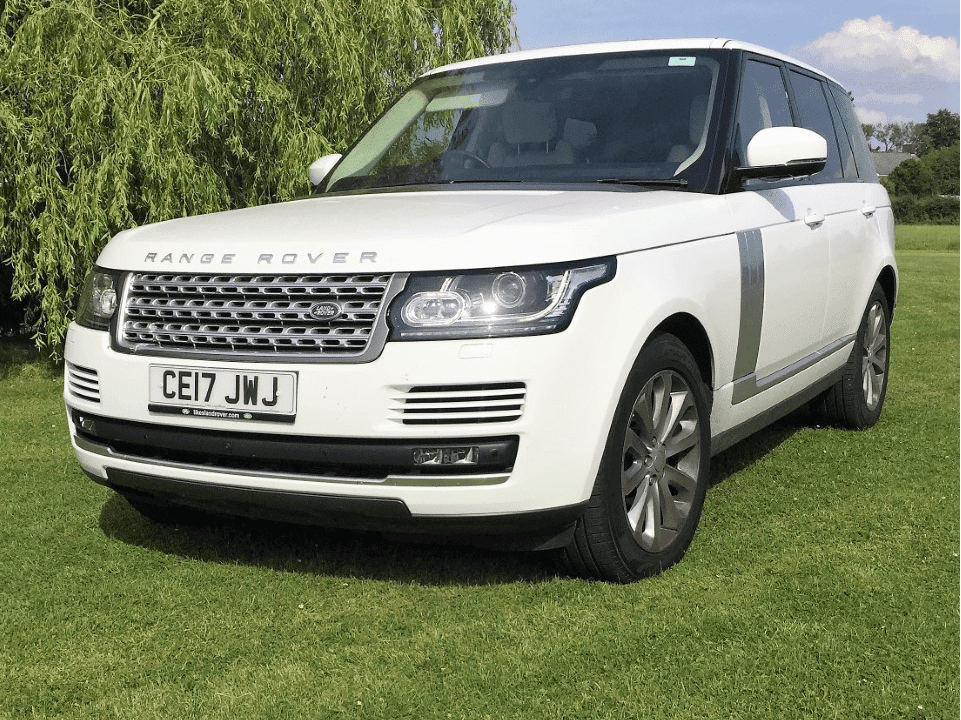 Supplied new to our own spec is the Range Rover Vogue finished in white with complimenting ivory leather. Renowned as the best 44 this superb vehicle will look fantastic on your wedding day. We understand that often modern cars for wedding hire are desired.
The Range Rover Vogue will provide a modern feel for your special day, and incorporates a luxury aesthetic, perfect for any car lover
Fitted with custom 20-inch rims and air conditioning we can transport you to the wedding venue
A one of a kind, producing an amazing 750bhp mated up to a full 102 mm titanium race exhaust that sounds amazing.
This car is a carbon fibre dream, it oozes carbon.
Carbon bonnet, boot, spoiler, skirts, valance, splitter, wing, vents, bumper, canards, and that's without the abundance inside.
Sitting on a full set of custom-built polished split rim COR rims from the USA this is the very best way the start your trip to your prom or wedding.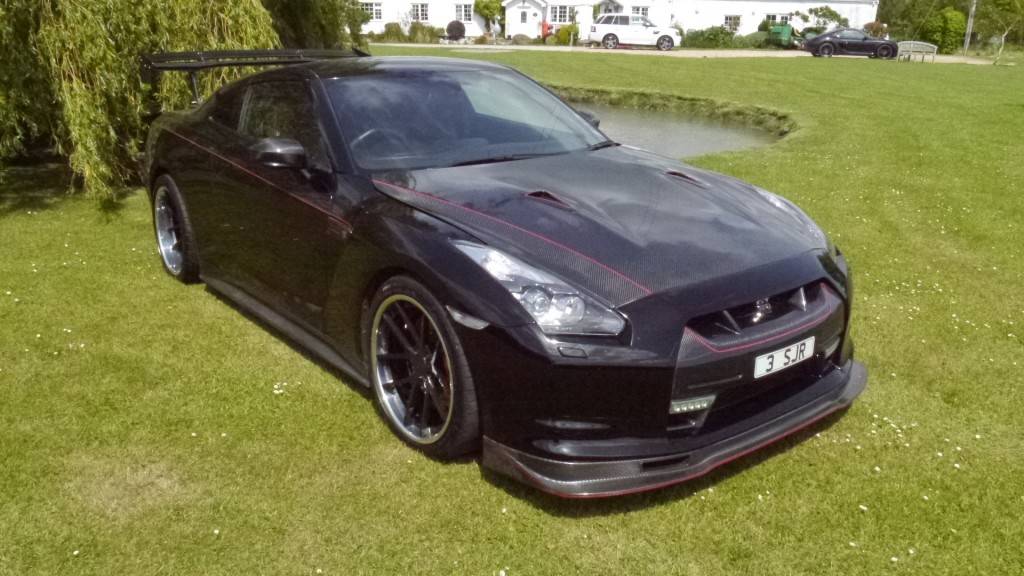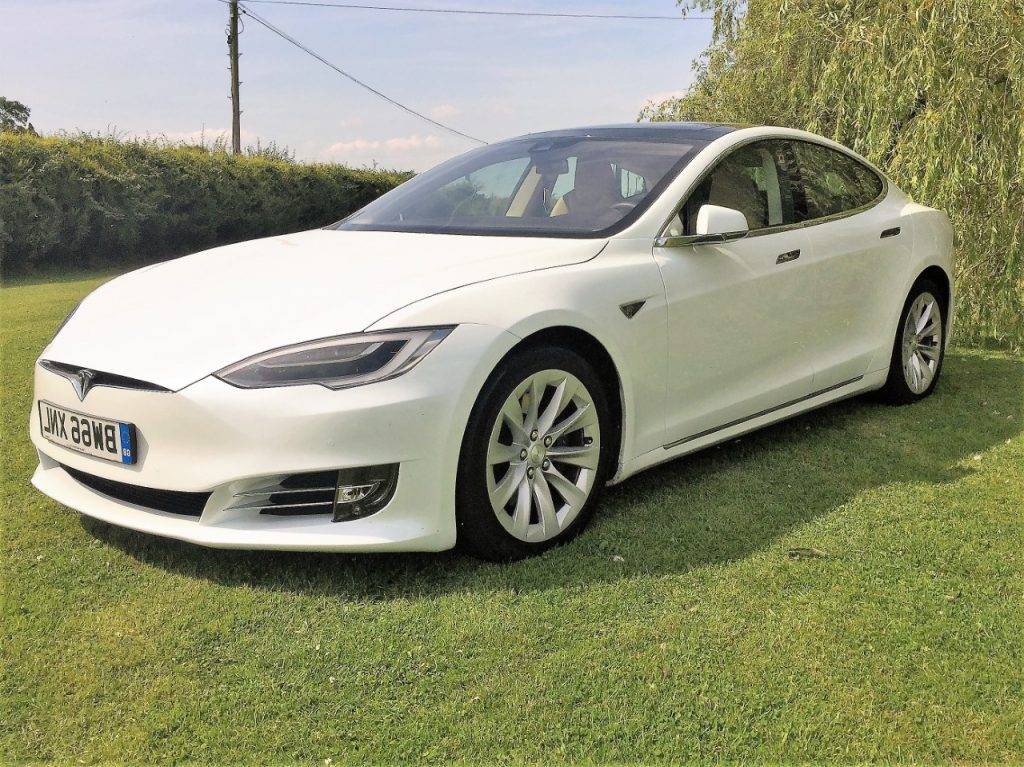 Tesla our latest addition to our fleet. Why make do with a Jag or Mercedes, be different on that special day or business meeting. Our Tesla is de-badged to keep everyone guessing what car it is.
The Tesla is the modern car of the future, perfect for wedding car hire or executive business trips, you will not experience a luxury car like it.
Available for weddings or executive chauffeur driven hire. Purchased new to our specification, finished in white with ivory full leather. A full three seats in the rear with individual seat placing for all three passengers. Please do not worry about the person in the middle as this car has a full flat floor so no foot space problems. To Enquire about hiring the Tesla for your wedding transport just get in touch.
Brand new and once again custom-built is our Bramwith Laudellete which has been painstakingly built to satisfy the most demanding of weddings. Whether for the Bride and Groom or Bridesmaids this car really is something special. Designed to carry six people or fantastic for two. Finished in stunning pure white complimented with sapphire grey running boards and roof.This is the only Branwith with a grey matching Mohair rear roof.
This vintage car can give you the princess fairy-tale wedding transport of your dreams, at Cheringham Wedding Cars you'll never have to settle for anything other than the best wedding car hire service.
Step inside to the luxury of pure quilted white leather piped in complimentary grey. This is the perfect wedding car for lovers of vintage wedding cars.
Fitted with a custom-built champagne holder to celebrate that special day. What better way to travel than with the Laudellete roof lowered, and a glass of champagne in your hand to toast your day. This car also functions well as a 6 seat mode of transport for Bridesmaids and Page boys. This is a brand-new car but with all the charm and appearance of a vintage vehicle.Don't forget you'll be safely accompanied by our wedding chauffeur to ensure your ride to the reception venue is safe.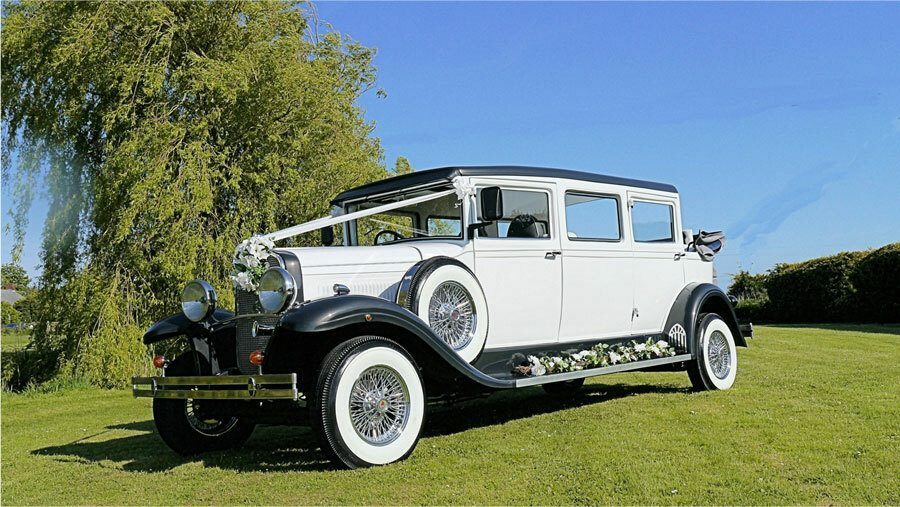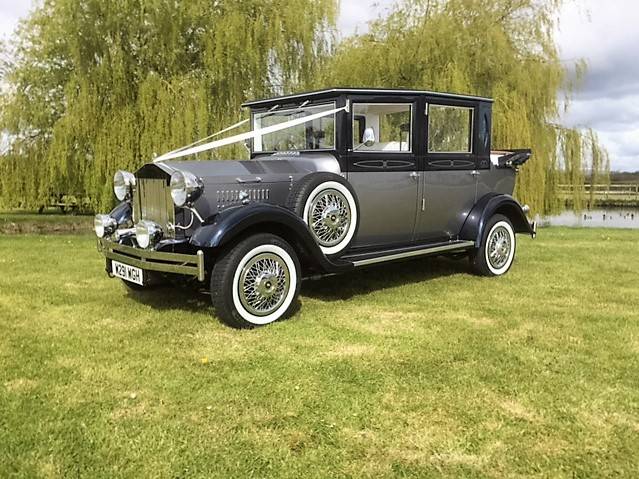 We are proud to announce our brand-new purpose built Viscount to our fleet of wedding cars. Finished in Rolls-Royce Jubilee silver To match our Rolls-Royce Phantom and Complemented with Rolls Royce blue sapphire to mirror our Rolls-Royce Ghost.
Seating for 6 people. Interior has been trimmed in a bespoke white at our special request to stand out from other similar vehicles. The Viscount vintage wedding car is perfect for any classic wedding. Much like our Bramwith our Viscount is accompanied by our professional wedding chauffeurs, who will escort you safely to your big day.
Having a chauffeur driven wedding car like the viscount is typically a favourite for the bride & her father or family.
You are welcome to view this spectacular new arrival at our premises by appointment to see our whole fleet of wedding car hire options.
We are proud to announce our second brand new purpose built Viscount to our fleet of wedding cars. Finished in Rolls Royce Jubilee silver To match our Rolls Royce Phantom and Complemented with Rolls Royce blue sapphire to mirror our Rolls Royce Ghost.
If you're looking for the perfect wedding car, why not try something a little more vintage? our other vintage viscount wedding car is ideal for photoshoot opportunities at your wedding reception & venue.
You and the whole wedding party will be able to have photographs both inside and outside of our fabulous remastered vintage car.
Seating for 6 people. Interior has been trimmed in a bespoke white at our special request to stand out from other similar vehicles.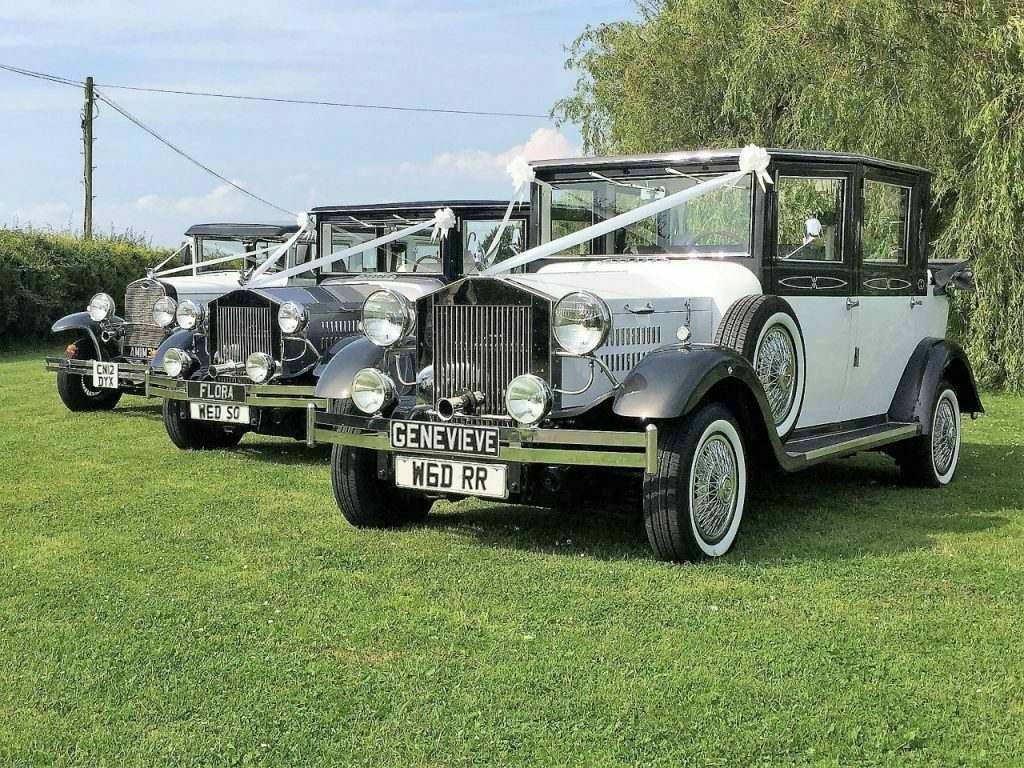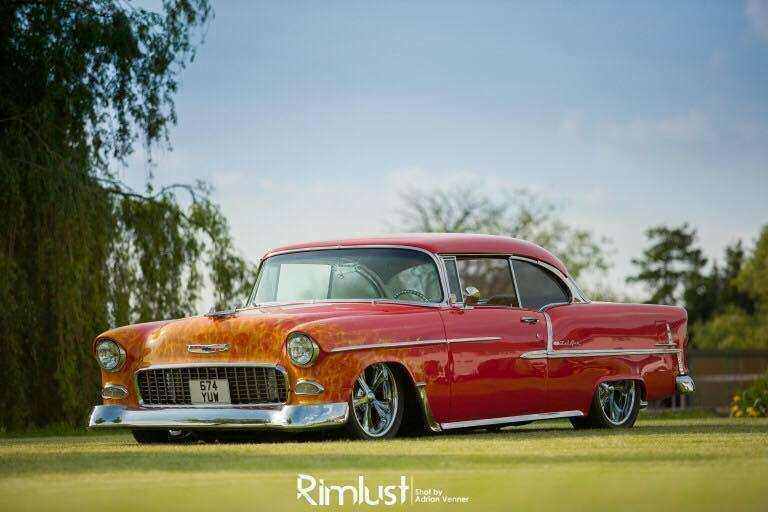 Iconic 1955 Chevy Belair, full custom restoration taking 10 years in California. This car is the ultimate classic car, and makes a fantastic classic wedding car.
If you've decided to have a retro themed wedding and are looking for the best wedding day transport why not use the classic Chevrolet for your special occasion?
ZZ502 Engine, Nearly 9,000cc With 560bhp
Air Ride Suspension
Boydd Coddington Rims
It's As Clean Underneath As On Top
Full Leather Interior Retrim
Dakota Digital Dash Board
Custom Paint
1960 Cadillac Car is stunning in Ibis white with its all original 1960 interior. You would not believe this car is 60 years old.
If you want something different for your wedding or prom this has to be it. This car stops traffic dead, its huge, its even bigger than our Rolls-Royce Phantom. We also have a choice of 1959 Cadillacs in black or white.
Accompanied with amazing chauffeur service and seating up to 4 guests, our cadillacs are renowned for their classic appeal. Being one of the most popular American classical cars, you'll be able to impress all of your guests, including bridesmaids, groomsmen & family in our baby blue classic & luxury wedding car.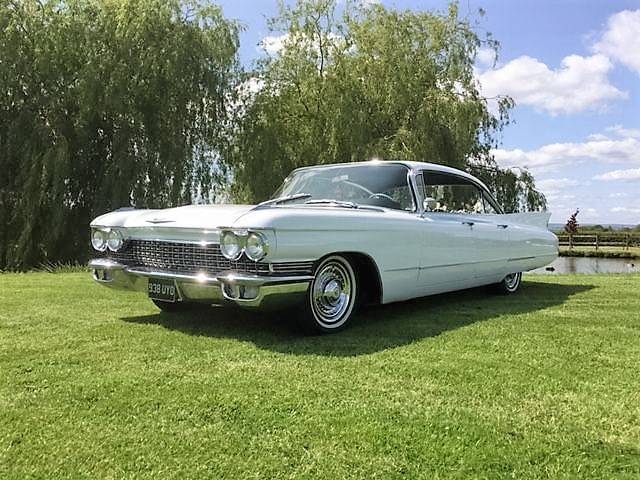 We are not a broker so these vehicles are at our premises. We would be delighted to show them to you by appointment.
Whether your perfect day is in Cardiff, Bristol, Newport or anywhere in South Wales or the South West, we have the ultimate wedding car hire services to fit your needs, you'll be able to find the wedding transport of your dreams with Cheringham Wedding Cars.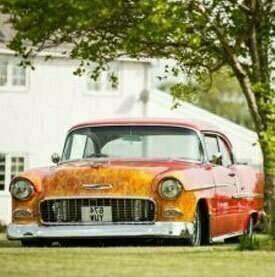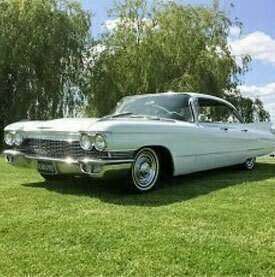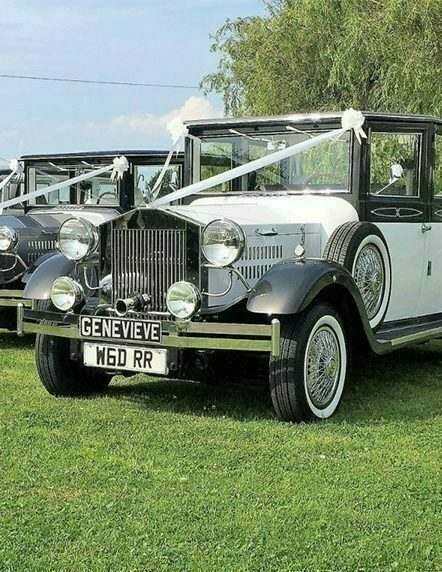 Make your wedding day that extra bit special with one or several of our stunning cars available for hire throughout South Wales and the South West of England. We are proud to offer exclusive classic cars like our Rolls-Royce Phantom at our amazing prices to customers, looking to travel in the only chauffeur driven Phantom in Wales to date!
Our friendly chauffeur drivers will ensure you go the long route to your destination, and give you time to soak up the stunning scenes in the areas we cover. If you are looking for wedding car hire in South Wales, then we are the number one provider for you to make your wedding day perfect.
Customers looking for wedding cars in Newport, you have come to the right place. Be the only person to be driven past Tredegar House in a stunning Roll Royce Phantom. If you desire something with a bit more speed our range of sport cars include the 750bhp propelled Nissan GTR and the stunning Tesla Model S, which can give you the wedding experience like no other. Check out our Groom's Transport for more details.
Our wedding cars in Bristol are the best exclusive cars around, and you can be sure to turn heads when you glide over the Clifton Bridge in one of our comfortable, luxurious fleet. It doesn't matter if your getting married in Bristol Cathedral or the Old Council House on Corn st our cars won't look out of place, and we help make it the occasion that it deserves to be. We can even pop you over to Cheddar Gorge or Bristol Old City for your photos.
Here at Cheringham  Wedding Cars we are proud to offer the best cars available to hire for any occasion; if it is a wedding day or a treat for someone, we can help you make it that extra bit special. Please feel free to contact us with any queries you may have, or alternatively head over to our Quotations page, and we can provide you will all necessary and any additional information you may require.

Capacity
All vehicles are charged at there maximum capacity ie 24 seater Smokin is the same price whether 2 or 24 passengers on board.

Availability
Due to the high volume of enquiries we receive, availability can only be confirmed on booking with a deposit.

Quote
This reply is only a QUOTE and may alter on additional information supplied.

Other Info
All returns are with 1 drop,additional drops are chargeable and must be pre booked. No Smoking or Food on board.

Drivers Fee
Is payable to the driver upon collection, this is included in the quote and will be itemised on booking confirmation.

CCTV
Is in use on all rentals. It can and will be used in evidence against any claims.

Delays
We cannot foresee delays outside our control. Please allow a 45 minute arrival window for your vehicle. If delay is longer you will be informed, at which point rental can be cancelled and the money paid returned in full.
FULL Terms and Conditions are available on our web site.
How To Find Us - By Appointment Only
If you would like to take a look at one of ours cars before you decide to book then we do take bookings for appoinments.
Arriving from East (Bristol/Prince Charles Bridge)
From the M4 exit at Junction 23A. Follow A4810 then exit onto N Row. Turn right at the T junction. Follow this round a bend over the cross junction and we are on the left.
Arriving from West (South Wales)
Exit the M4 on Junction 28 onto A48 to Newport. Stay on the A48 until you can take a right on your 4th roundabout onto Nash Rd. Stay on Nash Road until Broad St Common. Follow this till a T junction then turn right. Follow for a little while then we are on the left