It isn't easy to keep track of exactly how many anniversaries you have in your life. So, what do you do when the same birthday falls on a different anniversary every year? Well, that's where anniversaries come in. An anniversary is any day that marks a significant moment in your life, such as the first day you met someone special or the day you received news that changed your life forever, or even a wedding anniversary. As it sounds, anniversaries are useful for tracking down those special days. But, they're also useful for keeping an eye on how long time flies. Whether it is your first date or your 20th Wedding anniversary, most anniversaries are celebrated by the number of years. Here are some common types of anniversaries;
Types Of Wedding Anniversaries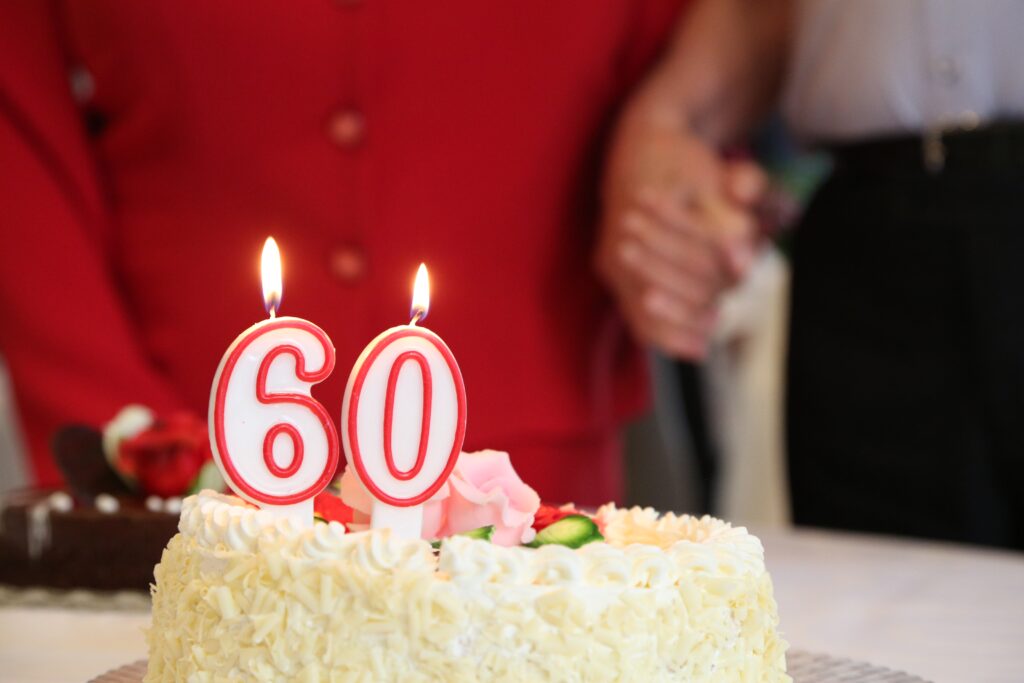 2nd Anniversary – Cotton
The 2nd anniversary is celebrated when you have officially been married for 2 years. It is also known as the cotton anniversary as gifts for this type of anniversary were traditionally made out of cotton. This can include gifts such as; cotton towels, cotton pillows, cotton candy ice cream and many more.
3rd Anniversary – Leather
A 3rd wedding anniversary represents the durability of the marriage and relationship. Therefore, it is famously known as the leather anniversary. Similar to a marriage, leather is a very strong material and protective at the same time. Perfect gifts for a 3rd wedding anniversary are anything that is made out of leather such as a leather sofa, faux leather pants, leather skirt, leather blazer, etc.
4th Anniversary – Fruit or Flowers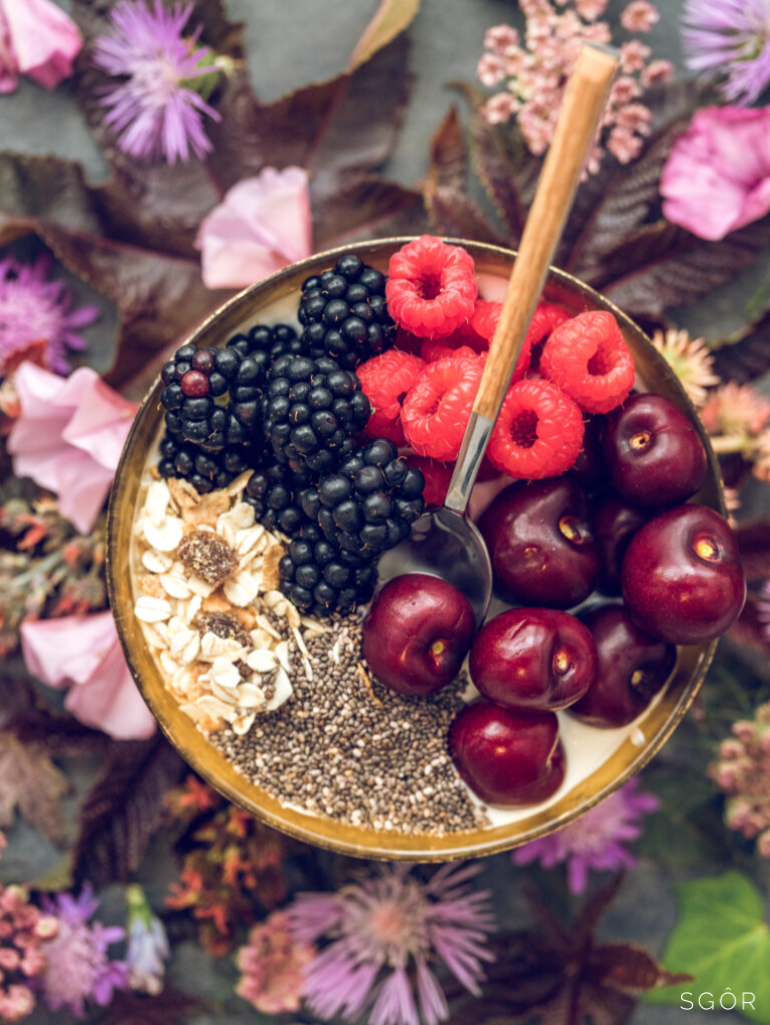 Fruit and flowers are a common theme for a 4th wedding anniversary. This reflects the way the relationship develops and blossoms after sticking with each other through the rough times and the dedication it takes to be in a successful marriage. Ideal presents for a 4th wedding anniversary are very simple things such as a bouquet or a fruit basket.
5th Anniversary – Wood
Similar to the 3rd anniversary, the 5th wedding anniversary is known as the 'Wood anniversary'. Since wood is mainly symbolic of strength due to the durability of the material, this represents the strength and longevity of the marriage. Trees are seen as a spiritual part of nature to some people, so the wood from a tree us also symbolic of forgiveness and the importance of learning how to forgive when in a long term relationship. In terms of presents, it is more of a modern tradition now to buy flatware or sapphire jewellery to celebrate this type of occasion.
6th Anniversary – Candy/Iron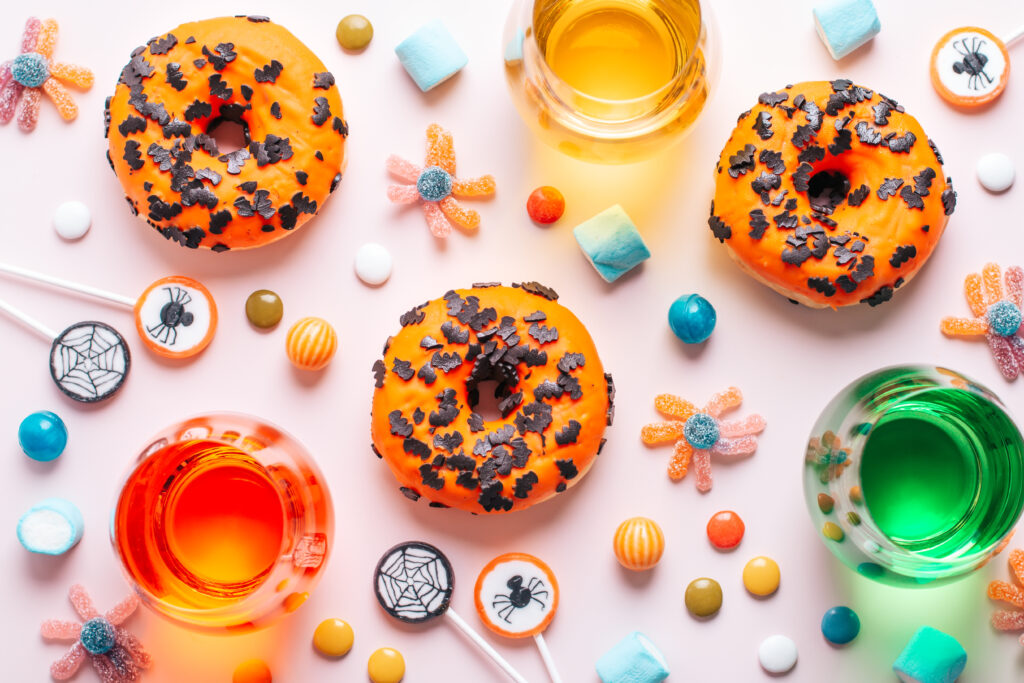 This type of anniversary is known as the 'sweetest' anniversary with the candy theme. However, there is a dual meaning to a 6th wedding anniversary as it is also represented by iron, known for being a robust and secure metal that can bring a person good luck, reflecting the unbreakable and eternal bond between a married couple. A fantastic gift for this type of occasion would be calla lilies (symbolic flower of the 6th wedding anniversary) or any type of sweets and candy.
7th Anniversary – Wool/Copper
A certain feeling of comfort is associated with the 7th wedding anniversary, as the traditional themes are both wool and copper. Wool is a soft and comforting material and copper is warm in colour, so this makes an accurate representation of the attitude that is needed for a healthy and balanced marriage. Great gift ideas for a 7th anniversary would be wool socks, wool rugs, and vintage copper jewellery.
8th Anniversary – Bronze
Traditionally in the past, gifts for an 8th anniversary were always made out of bronze so it has been recognised as the bronze anniversary for quite some time. Bronze is created using the two materials which are tin and copper, so this symbolises the unity of two people marrying each other, to then come together as one.
9th Anniversary – Willow Pattern
The willow tree is a prominent symbol of fertility and new life, as a willow branch can be reused and planted into the soil where a new tree will eventually grow. Therefore, this relates to marriage and how new life can be followed by new beginnings that come with a long lasting marriage. A beautiful 9th-anniversary gift would be anything made out of willow wood such as wooden furniture made from a willow tree. Alternatively, pottery is also traditionally a type of gift you would expect. This could be anything from a pottery bowl or a poole pottery base.
10th Anniversary- Tin/Aluminium
Since this wedding anniversary marks a decade for a married couple, it is one of the most commonly celebrated ones. This type of anniversary is represented by aluminium or tin which reflects the unbreakable bond and strength of a marriage. However, since we are now living in modern times, a typical gift for a 10th wedding anniversary would be anything made out of diamonds, whether that's a striking pair of diamond earrings or a stunning diamond necklace.
15th Anniversary – Crystal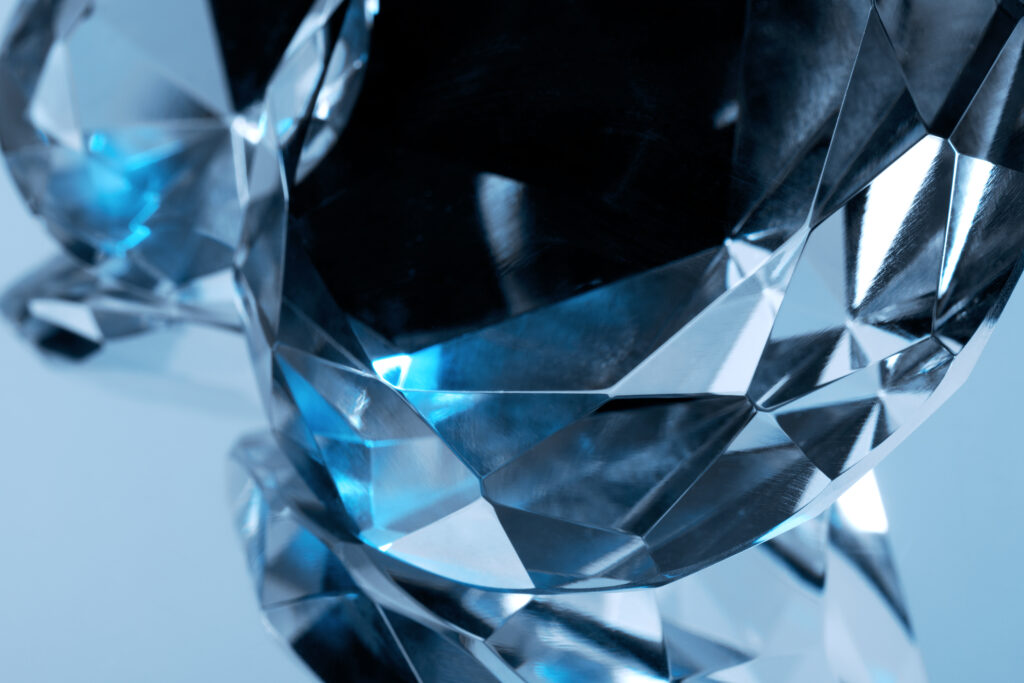 15 years is a substantial amount of time to be married so it is no shock that this is known as the 'Crystal Anniversary'. Crystal represents the sparkle of love in the marriage and displays the clarity of the relationship. The traditional gift for a 15th wedding anniversary could be anything made out of crystal. However, a modern gift could be a personalised gin glass or even a sophisticated watch.
20th Anniversary – China
Two full decades of being married calls for a bigger celebration! The extraordinary balance and calmness of the marriage are expressed in this type of anniversary with it being represented by fine china or porcelain. Since the material of china is very delicate and bright. A suitable and thoughtful gift for a 20th anniversary would be a luxurious set of china cutlery or a beautiful porcelain vase.
25th Anniversary- Silver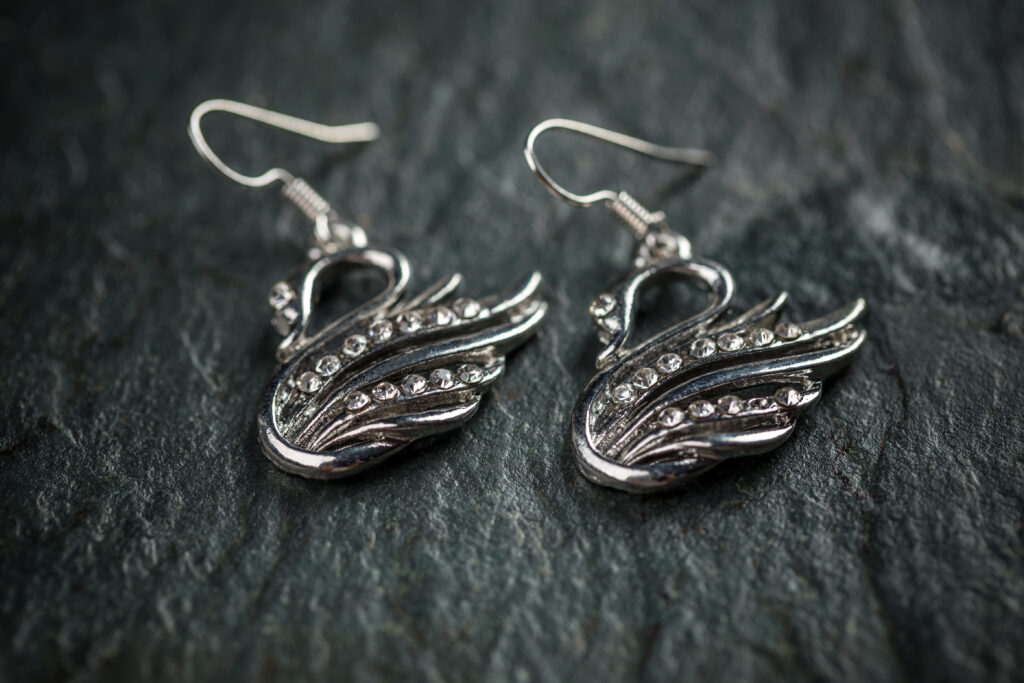 The 25-year point is exactly halfway to the golden year (50 years) so this is arguably one of the most special wedding anniversaries. What better way to celebrate than giving your loved one a gift made out of a material as valuable as silver. This tradition began when men would give their wives a wreath of silver that can be placed on their hair during the Middle ages for a 25th anniversary. This shows that silver is a timeless gift for this occasion. An outstanding gift for this incredible milestone would be anything that is made out of silver such as; silver earrings, silver heels or a silver necklace.