Are you looking to book a car for your wedding day transportation, with so many options to choose from it's becoming increasingly difficult to decide between, vintage, modern, limousine etc. So what is the difference between hiring a vintage wedding car to a modern sports car? This article will explore the pro's and con's of the vehicles and help you figure out which car for hire might be more suited to your big day. Whether you're looking for a classic Aston Martin, a sought after Alfa Romeo or the newly popular electric vehicles such as Tesla.
What are the benefits of hiring a vintage car?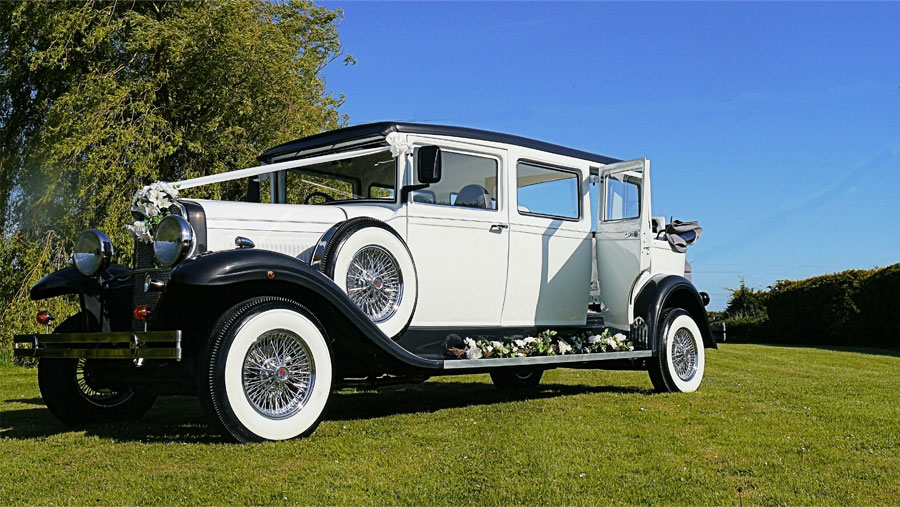 Classic cars offer more comfort than modern machines and thus are better for big social occasions. With luxurious appointments such as comfortable seats, soft upholstery and personal stereos, vintage cars have been perfect for these events, whilst some of the vehicle detail have had considerable improvement. While modern cars are quicker, easier to handle and more efficient in terms of petrol consumption, these vehicles tend to make a lot of noise which is not appropriate at large gatherings. Having said that, there are other pros and cons that come along with hiring a vintage wedding car. Some of the major advantages that you get with vintage cars include:- Exclusive charm Vintage cars have the unmistakable aura and an aura of romance, which will suit your big day perfectly. They will leave you feeling like a royalty whilst being transported to and from your wedding venue.
What are the benefits of hiring a modern car?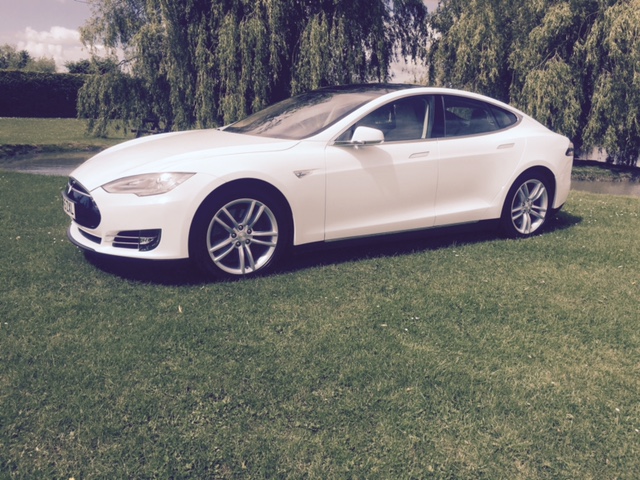 The modern vehicle has gained so much popularity since the '70s; it is often one of the first options people ask for when they want to hire a car for their wedding. These vehicles have been updated to include a dashboard radio, air conditioning, Bluetooth and navigation system and more. This all-inclusive modern vehicle can be hired by all types of people, not just the rich and famous. What are the disadvantages of hiring a modern car? Some may feel that modern cars are not suited for weddings due to the high consumption of gas. While these cars do have less emissions, there is still a carbon footprint when you travel at speed. Lovers of modern cars are always taken away by the sheer design, the modern car now resembles almost nothing of its predecessors, with multiple different features & looks, modern cars are designed to awe bypassers & add a touch of professionalism to your big day, Ideal for the Groom & his groomsmen.
What are the drawbacks of hiring a vintage car?
Hiring a vintage car doesn't come with many drawbacks, although if you are a lover of speed & technology you might be disappointed with the internal features of a vintage car, unlike the newer Tesla, Nissan GTR & Range Rover options, the Vintage & Classic cars front a simplistic interior, whilst tasteful, they do not offer the same gadgets & amenities that the newer modern cars offer.
What are the drawbacks of hiring a modern car?
Hiring a modern car for your wedding can be met with many great attributes, however there are often some drawbacks, they typically tend to be more expensive, If you're looking at the latest sports car, the insurance and cost of hire will be hire to cover for potential damages, wear and tare and cost of chauffeur. Modern cars are also becoming increasingly popular for wedding hire, so it's often recommended to book & hire months in advance to guarantee your vehicle is saved for the date.
Another downfall with modern cars is that they are typically built for speed and racing, and not typically designed to transport groups of people, meaning the space is less than the average vintage car hire.
Which car for hire is better?
Deciding between Vintage & Modern cars can always be tricky, especially if you and your partner don't always agree on the details. The most important things to consider whilst deciding is does the particular car fit your needs for the day, If your need is to carry 6 bridesmaids to and from one venue in one trip, then you're most likely to benefit from the vintage car due to its space & capacity, However if you're looking for a modern car that can give you an entertaining ride before arriving at your chosen destination, then the modern car will be the perfect choice for you.
If price is something you're worried about, it's typically cheaper to hire a vintage or classic car due to its lower insurance rates, however this is not always the case and often wedding car hire services will base prices off hourly rate, distance & chauffeur rather than the car itself.
Conclusion
At the end of the day, the choice will always depend on the type of wedding and your budget. However, it would be advisable to rent a vintage car if you are looking for an elegant and authentic feel to the entire experience. If you are planning a more rustic or modern wedding, a modern car with great driver and a relaxed driving experience is preferable. Let's quickly run through the pros and cons of hiring a vintage car to get you started.
Pros Of Hiring A Vintage Wedding Car
• Vintage cars are admired and appreciated by wedding guests
• A vintage car offers a luxurious wedding car.
• Vintage cars are beautifully built in period.
• Vintage cars are made for the purpose of wedding transport.
• A vintage car provides an authentic wedding car experience.
Pros Of Hire A Modern Wedding Car
• Unique designs that awe wedding guests
• A thrilling ride before arriving to your chosen destination
• Offer the latest technology including built in TV, Wireless Internet, Sound System etc.
• Ideal for photography
• Multiple options of makes, models, colours – You'll never see the same one twice.