We offer a wide variety of vintage wedding cars from Rolls Royce to Limousines. Our extremely friendly and professional Chauffeurs will escort you to your wedding venue on a special day in style.
Our fleet of wedding cars has been growing ever since Cheringham Cars was founded, so you can have more options for your wedding transport. However, choosing the perfect vehicle to arrive at your wedding's venue can be a little tricky and it often causes a dilemma. But, worry no more because we're here to guide you in making the right choice and help you explore different transport options available, with our helpful guide to explaining all the extra-special features with each of our wonderful vehicles.
Let's start with today's popular wedding car choices that are guaranteed head-turners and jaw-dropping.
Rolls Royce for Wedding Hire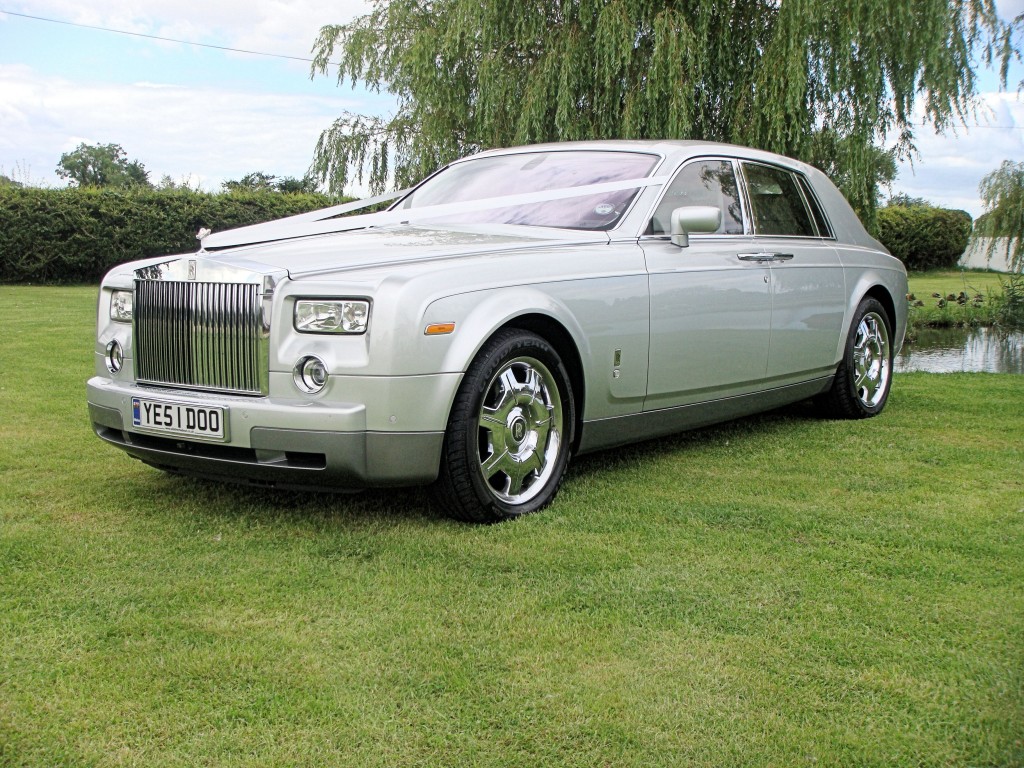 Rolls Royce is one of the most popular choices for wedding car hire because it's an ultimate classic transport that is still in demand and trendy today. Whether it's a Rolls Royce Phantom or a Rolls Royce Ghost, these modern wedding transport options scream luxury and its high-end price and top-of-the-line performance say it all. It's something you're worthy of during your most special day and the best thing is hiring one is more affordable than you've expected. 
Pros of Hiring a Rolls Royce Car in Your Wedding
Here are the perks of using a Rolls Royce vehicle on your wedding day:
Luxury cars like Rolls Royce Ghost and Phantom are less likely to break down, and they have reliable speed and performance. Therefore, you can rest assured that you can arrive at your wedding venue safely and at the least time possible. However, it does not necessarily mean rash driving since professional chauffeurs are well-trained in taking charge of the car.
From its aluminium bonnet to its massage seat design to its rear TV, and sunroof, Rolls Royce cars are packed with premium features that make it an icon of luxury and fashion. With a Rolls Royce car, you can have a grand entry that will leave a great impression on your guests and extra classy and glowing on your wedding photos.
Rolls Royce wedding cars are also a practical option for a wedding due to its lower flooring that enables the bride to enter and exit the vehicle without damaging her dress. This is extremely important for a bride on her special day.
Rolls Royce also comes with the latest technologies that offer several safety features, including the driver and passenger airbag, anti-lock braking system, child safety locks and brake assist and more. Thus, you'll never have to worry about safety in one of your most monumental days.
Classic Wedding Car Hire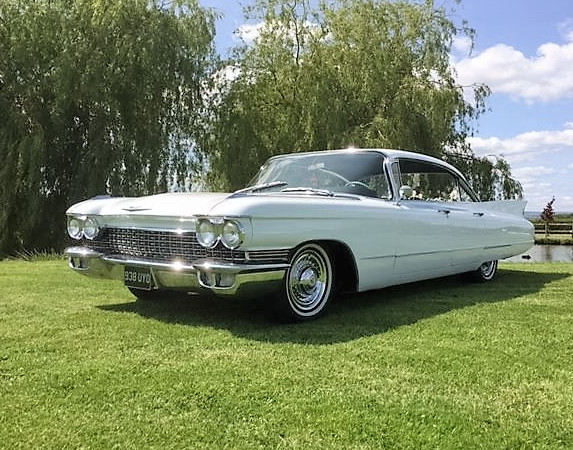 Our dreamy classic collection of iconic wedding cars include the 1960 Cadillac and Chevrolet Bel Air. These iconic automobiles are ideal for adding a dash of elegance and hint of class at your wedding entrance.
Benefits in boarding on a classic wedding car:
The timeless beauty of classics
The beauty of classics transcends beyond the era of well-loved Cadillacs and Chevy and will remain as one of the most iconic cars in American history. It provides a different level of elegance that can make your wedding entrance jaw-dropping.
You can hire our head-turner, chauffeur-driven Chevy Bel Air and Cadillacs at an affordable rate; thus, you can still avail these classic cars even if you're on a tight budget.
The Cadillacs and Chevrolet from Cheringham Cars are fully restored and well-maintained; therefore, we can guarantee a smooth travel experience on the way to your wedding venue.
Vintage Wedding Car Hire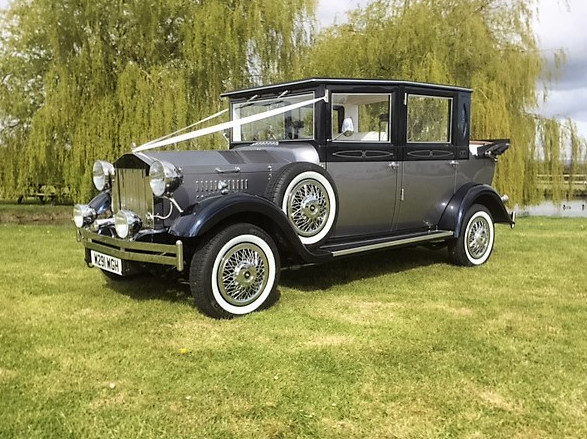 The vintage car we offer includes Gemima The Bramwith, Flora The Viscount and Genevieve Viscount. These fully-restored vehicles can carry up to 6 people and provide a unique experience on your BIG day. Our Viscounts were finished in Rolls-Royce Jubilee silver to match the Rolls Royce Ghost and Phantom while the Bramwith Laudellete has a premium white finish and pure quilted white leather in the interior.
Pros of using vintage wedding cars on your BIG day:
These authentic vintage cars offer a unique look that will surely turn heads and leave memory guests will never forget. Each vintage car has a beautiful history, and it's an ideal transport option for one of the most historical moments in your life too.
Vintage car hire is more affordable than modern cars like Rolls Royce, so if you're looking for an inexpensive option that still provides quality luxury and picture-perfect finish, these vintage vehicles are good to go. 
Guaranteed smooth performance
Despite their long history and old age, these vintage cars are all well-kept and are in good condition, that's why we are confident that you can enjoy a stress-free and smooth ride in these iconic vehicles.
Wedding Car Hire Prices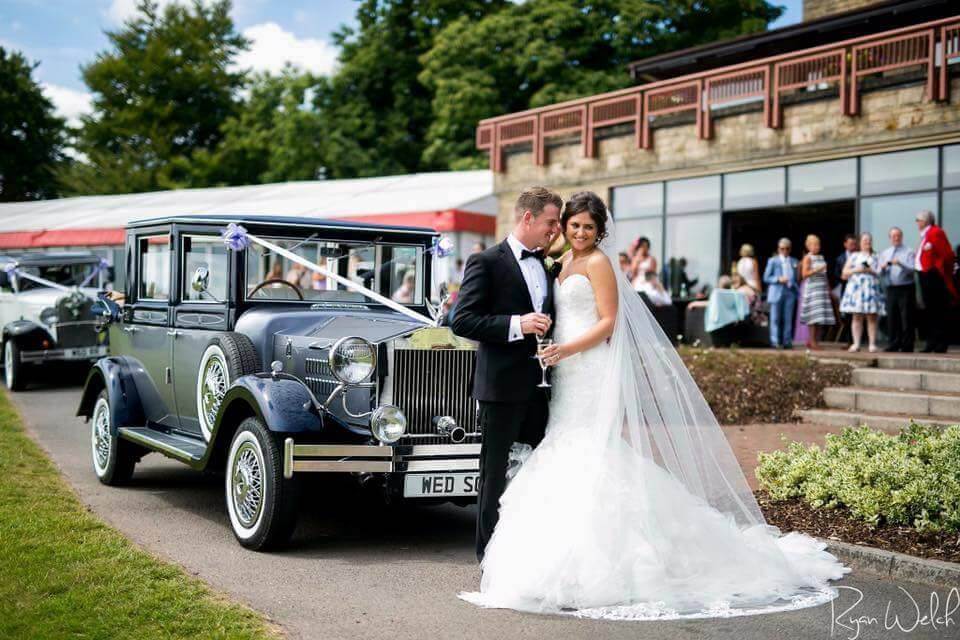 Cheringham Cars offers a diverse fleet of affordable wedding cars. Our most luxurious and cosy Rolls Royce Ghost and Phantom starts at £350 while other modern cars that include Range Rover Vogue, Tesla S and Nissan costs around £250 to 295. For couples who want to have a hint of classic to their wedding, our Cadillac and Chevrolet Bel Air and vintage cars like Gemima the Bramwith, Flora the Viscount and Genevieve the Viscount start at £250. So, whether you're up for a modern transport treat or fancy of classics and vintage car looks, there's always a vehicle that will suit your taste and your budget in Cheringham Cars. 
Your wedding is a once in a lifetime event; hence, it is historic, and it will leave a mark in your life. So, why not go the extraordinary way? Cars will not just enhance the background in your wedding photos but also influence your mood in your BIG day so make sure that you have the right vehicle that will cater your needs and leave a good impression to the guests. There's a wide range of choices for you, and even if you're on a budget, Cheringham Cars is always ready to help you out.